Child Support Lawyers in New Jersey
Results achieved in prior matters are not meant to be a guarantee of success as the facts and legal circumstances vary from matter to matter.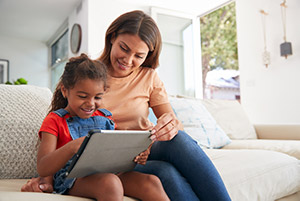 In New Jersey, children have a fundamental, constitutional right to be financially supported by both of their parents. Child support is paid from one parent to the other for the benefit of the child. The New Jersey Child Support Guidelines are used to calculate the amount of child support, but Courts have the discretion to deviate from a guidelines-based child support award when good cause is shown. In cases where a Court determines it is appropriate to deviate from the Child Support Guidelines, the judge must consider several factors:
The child's specific need.
The parents' respective lifestyles and what standard of living the child is used to.
All sources of income of the parents, including assets that are non-income producing assets.
All sources of debt for the parents and the child, if applicable.
The parents' respective earning capacities, educational histories, skills, and work experience.
The roles that the respective parents have taken in the child's life thus far.
The expenses for which each parent has historically paid for the benefit of the child;
The need and ability of the child for higher education.
The child's age, health income and assets, and earning ability.
The responsibility of the respective parents for the Court-ordered support of others.
Other factors the Court considers in fashioning a child support award may include equitable distribution of property, property and income taxes, reimbursed and unreimbursed medical expenses, private school expenses, the existence of student loans or other debts in the child's name, and/or the tax advantages to paying for a child's expenses.
At the law offices of Wilentz, Goldman & Spitzer, P.A. we are committed to ensuring that children have the financial support they are due under the law.
More Information About NJ Child Support Laws