5.19.2020
The internet and social media have become primary engines of First Amendment speech, economic activity, and maintaining social and family relationships.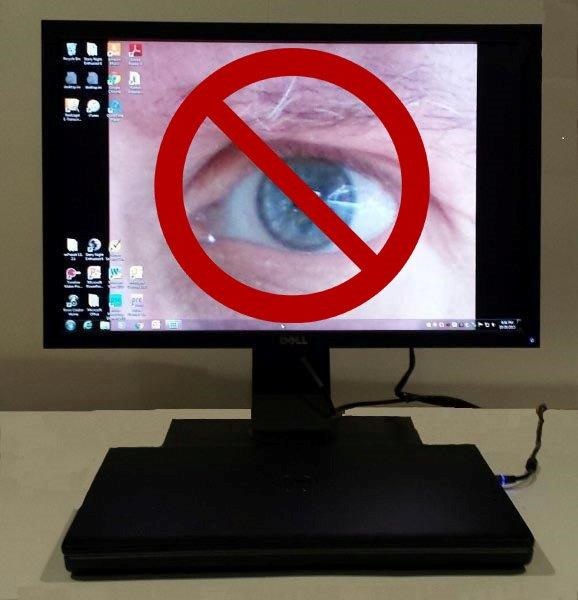 Well before COVID-19 and the practice of physical "social distancing," American courts acknowledged the increasing importance of access to a computer/smart device and the internet in everyday life. Indeed, our "new normal" amid the pandemic (and concerns of future pandemics) has accelerated society's dependence on social networks. In this "new normal," people increasingly rely on their smart devices and internet access for completing everyday activities such as banking, purchase of tickets for mass transportation, grocery shopping, medical care, and increasingly, access to social media platforms.
The evolution of computers, smart devices, and telecommunications has resulted in ubiquitous engagement in e-commerce and social media usage on a grand scale. Today, networks connect users around the world in ways that were unfathomable twenty years ago, and the power of a mobile smart device in the hands of a child dwarfs even the most sophisticated computer networks available as little as 25 years ago. Although the notion of access to social media as a constitutionally protected activity in the United States may have been unfathomable twenty years ago, courts now acknowledge access as a basic right. This post explores recent case law and the legal trajectory of social media as a constitutionally protected activity.
Rejecting Blanket Bans on Social Media Access
As digital dependency has become widespread, courts have been forced to address the basic need for access to computers, the internet, and most recently, social media networks. In the last ten years, there have been a series of state and federal cases that have refuted blanket restrictions denying access to computers, the internet, and most recently, social media. Consequently, now any restrictions placed on access to computers and the internet must be exactingly tailored to "legitimate and compelling needs of society" before any such restrictions may be imposed. The courts are recognizing that the internet and social media are now primary engines of First Amendment speech, economic activity, and maintaining social and family relationships.
Recent Caselaw Concerning Social Media Access
Access to social media is at the heart of the recent New Jersey Superior Court opinion in State v. R.K., Docket Nos. A-2022-18T2/A-2024-18T2, 2020 WL 1982276 (decided April 27, 2020). It is no coincidence that this opinion should issue as COVID-19 becomes a state and national health emergency and social distancing has dramatically stimulated people to use social media to communicate and connect with those physically distanced from them, including colleagues, family and friends.
Even convicted sex offenders cannot be subject to a "blanket social media prohibition" without a clearly articulated and specific justification. Our courts have confirmed that access to social media is a constitutionally protected activity that may only be restricted when such prohibitions: (1) are narrowly tailored, (2) serve a legitimate government interest; and (3) do not burden protected speech. Any provision that limits access to social media must be specific, subject to "objective measurement," and must not be overbroad. While courts have discretion in imposing conditions of sentencing and the New Jersey State Parole Board has broad authority in setting special conditions of supervision, blanket prohibitions of access to the internet—and now, blanket prohibitions to accessing social media, are being struck down.
Given social distancing as the "new normal," and society's increasing dependence and digital participation in political, economic and social activity, access to the internet and social media is now recognized as a necessary part of life and constitutionally protected activity.
As technology transforms our society, as we become more and more dependent on technology for how we interact with each other, the courts are adapting to meet the new challenges that are presented. Welcome to the new normal and the recognition of the primary role the internet and now social media plays in our lives.
For more information about social media access and the law, see these earlier posts:
Recognizing Access to the Internet as a "Basic Need," Rejecting Blanket Bans on Internet Use, and Raising Questions as to the Scope of Monitoring Personal Computers; and The Limits to Ordering Computer Monitoring as a Special Condition of Supervised Release in the Federal Court System.
For resources relevant to these issues, check out:
United States Constitution, First Amendment;
New Jersey Constitution, (1947) Article I, Paragraphs 6 and 18;
United States v. Eaglin, 913 F.3d 88, 91 (2d Cir. 2019);
United States v. Holena, 906 F.3d 288, 290 (3d Cir. 2018);
State v. Hester, 233 N.J. 381, 388, 186 A.3d 236 (2018);
Packingham v. North Carolina, 582 U.S.–––, 137 S. Ct. 1730, 198 L.Ed.2d 273 (2017);
I. v. N.J. State Parole Bd., 228 N.J. 204, 216, 226 n.6, 155 A.3d 1008 (2017);
Jamgochian v. New Jersey State Parole Bd., 196 N.J. 222, 246, 952 A.2d 1060 (2008)
Town Tobacconist v. Kimmelman, 94 N.J. 85, 98, 462 A.2d 573 (1983);
of Hoffman Ests. v. Flipside, Hoffman Ests., Inc., 455 U.S. 489, 494-95, 102 S.Ct. 1186, 71 L.Ed.2d 362 (1982));
2 William J. Rich, MODERN CONSTITUTIONAL LAW 274 (West, 3rd ed. 2011 & Supp. 2019-2020);
Note, Recent Case: Criminal Law - Supervised Release - Third Circuit Approves Decade-Long Internet Ban for Sex Offender, 123 L. Rev. 776, 779 (2010);
J.A.C. 10A:71-6.11(b)(23) (most recently determined to be unconstitutionally overbroad on its face);
If you have any questions about this legal blog alert or need a criminal case review, please contact Eric Marcy (732) 855-6004, emarcy@wilentz.com or any member of the Wilentz Criminal Law team.
BLOG DISCLAIMER
The postings on this blog were created for general informational purposes only and do not constitute legal advice or a solicitation to provide legal services. Although we attempt to ensure that the postings are complete, accurate, and current as of the time of publication, we assume no responsibility for their completeness, accuracy, or timeliness. The information in this blog is not intended to create, and receipt of it does not constitute, a lawyer-client relationship. Readers should not act upon this information without seeking professional legal counsel.
This blog may contain links to independent third party websites and services, including social media. We provide these links for your convenience, and you access them at your own risk. We have no control over and do not monitor the content or policies (including privacy policies) of these third-party websites and have no responsibility for, and no liability with respect to, their content, accuracy, or reliability. Unless expressly stated, we do not endorse any of the linked websites or any product, service, or publication referenced herein or therein. We will remove a link to any site from this blog upon request of the linked entity.
We grant permission to readers to link to this blog so long as this blog is not misrepresented. This site is not sponsored or associated with any other site unless so identified.
If you wish for Wilentz, Goldman & Spitzer, P.A., to consider representing you, please obtain contact information from the Contact Us area of this blog or go to the firm's website at www.wilentz.com. One of our lawyers will be happy to discuss the possibility of representation with you. However, the authors of Wilentz blogs are licensed only in New Jersey and/or New York and do not wish to represent anyone who viewed this site in a state where the site fails to comply with all laws and ethical rules of that state.