John E. Keefe, Jr. is a Shareholder at Wilentz, Goldman & Spitzer, P.A. and a member of the Management Committee, and is resident in the Red Bank office. Prior to joining Wilentz in 2021, John served as the Managing Shareholder of Keefe Law Firm, a litigation boutique he founded in 2005.
John is the former president of the New Jersey State Bar Association. As president, his significant achievements included building diversity and inclusion in the legal profession, launching a mentoring program for new lawyers, and leveling the malpractice playing field.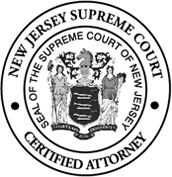 As a Certified Civil Trial Attorney, John has devoted much of his time to civil trial practice throughout the State and Federal Courts of New Jersey, specializing in negligence and product liability as well as complex mass tort and class action litigation. John has tried numerous matters to verdict and prosecuted hundreds of cases on behalf of victims of catastrophic loss.
He has been selected for inclusion in the Best Lawyers in America list since 2016 for Personal Injury Litigation - Plaintiffs; including the "Lawyer of the Year" list in 2024.
Best Lawyers in America® (https://www.bestlawyers.com/methodology) is published by Best Lawyers.
A description of the selection process may be accessed via the above link. The aforementioned organization is a private peer review organization, not court-specific, public certification vehicles. No aspect of this advertisement has been submitted to or approved by the Supreme Court of New Jersey.
Results achieved in prior matters are not meant to be a guarantee of success as the facts and legal circumstances vary from matter to matter.
Significant Representations
Appointed by the Superior Court as plaintiffs liaison counsel in a historic consumer fraud national class action, Talalai v. Cooper Tire & Rubber Co. (Docket No.: MID-L-8830-00-MT ), the settlement of which is valued at between $1,000,000,000 and $3,000,000,000 to consumers.
Lead counsel on behalf of plaintiffs in one of the largest pollution cases in New Jersey, Janes v. Ciba Geigy Corporation (Docket No.: MID-L- 1669-01-MT).
Served as local counsel in the securities class action litigation, In Re Sears, Roebuck & Co. Securities Litigation (Docket No. 02-C-07527), which resulted in a $215,000,000 cash settlement.
Resolved a complex wrongful death case on behalf of a young widow and small children against New Jersey Transit Corporation for Wrongful Death Caused by Electrocution and Severe Burns for $10,000,000.00.
Served as liaison counsel in In Re Royal Dutch/Shell Transport Securities Litigation – (Civil Action No.: 04-374 (JWB)) before Judge Joel Pisano and the Hormone Replacement Therapy Litigation (Docket No.: ATL-2093-04 MT) before Judge Carol E. Higbee.
Served as co-counsel in a national consumer fraud class settlement in Chicago, Illinois, on behalf of thousands of consumers nationwide.
Co-counsel in $30 million false advertising class action lawsuit Imran Chaudhri v. Osram Sylvania Inc., in the U.S. District Court for the District of New Jersey.
Additional matters include motor vehicle wrongful death, product liability, premises liability, burn injuries, worksite OSHA violations, hospital negligence wrongful death, and long-term care negligence involving burns and wrongful death.
Publications
NJSBA, Presidents Perspective, Author: Chapter 11, "Attorney's Fees in Class Actions" in 2020 New Jersey Mass Torts & Class Actions Treatise
Commitment to Professionalism Critical for All Attorneys, New Jersey Lawyer No. 315/December 2018
Tree of Life Synagogue, Words Matter, New Jersey State Bar Association President's Message/October 2018
NJSBA Mentor Match Needs You, New Jersey Lawyer No. 314/October 2018
Doing Good Together, for the NJSBA and Profession, New Jersey Lawyer No. 313/August 2018
Leading Lawyers Forward, Together, New Jersey Lawyer No. 312/June 2018
"The New Jersey Trainer Absolute Insurer Rule: Burning Down the House to Roast the Pig," Seton Hall Journal of Sport Law 61-88/1991
Appointments & Recognition
New Jersey State Bar Association:

Immediate Past President, May 2019;

President, May 2018;

Treasurer, Secretary 2013

Civil Trial Section Executive Committee, 1998-Present
Civil Trial Section Chair, 2010-2012
New Jersey State Bar Foundation,

Trustee

Trial Attorneys of New Jersey, 1999 – 2010,

Past President 2007

New Jersey Governor Phil Murphy,

Transition Team Member; and

Judicial Appointments Advisory Committee, Executive Order 16

New Jersey State Bar James J. McLaughlin Award: Professional in Civil Trial Law
Friendly Sons of Saint Patrick, Central Jersey, Irishman of the Year 2020-2021
Irish Legal 100, Irish Voice 2020
Biden 2020: New Jersey Lawyers for Biden, Co-Chair
Speaking Engagements
"New Knowledge for the New Normal: Civil Litigation in the Pandemic," NJSBA Annual Meeting, May 2020
"A Trial Lawyer's Perspective – Opioids, tobacco, Vaping, Critical Thinking, Life in the Law," Gettysburg College, PA, February 2019 and St. Peter's University, Jersey City, NJ, October 2019
Mentoring at NJ Judicial College, November 2018
Opioid Discussion/Kolodny, October 2018
"Opioid Panel," NJSBA Annual Meeting
"Everything You Need to Know About Successfully Managing Track I & Track II Cases Under the New Mandatory Expedited Handling Program," Civil Trial Bench Bar Conference, NJSBA Annual Meeting, May 2014
"Civil Litigation a La Italiana," Rome, Italy, November 2013
"So You Think You Want To Be A Lawyer," CBA High School Future Business Leaders of America, October 2013
"Class Action Update," NJAJ Boardwalk Seminar 2013, April 18, 2013
NJSBA Best Practices Civil Trial Bench-Bar Conference, Moderator, May 18, 2012
"Class Action Update," NJAJ Boardwalk Seminar 2012, April 25, 2012
"So You Think You Want To Be A Lawyer," New Egypt High School Business Law Class, May 23, 2011
"Solo Firm Marketing Panel", Water Club at the Borgata Hotel Atlantic City, NJ, May 18, 2011 – Present
"Successfully Working with a Special Master for Maximum Results" Webinar, May 3, 2011
Experts by Experts/Class Action Symposium/Hot Topic Seminars, CLE/NJSB, 1998 – 2005
"Environmental Meetings," Chicago, Illinois, 2005
"Natural Resource Damage Cases," Houston, Texas